Products
Hilton Studios realise that as requirements change it is important to our clients that we keep abreast of these changes and adjust our products accordingly.
We are constantly adding to our product range, please check back regularly for new product launches.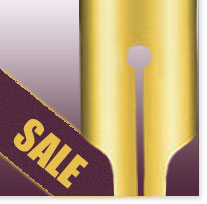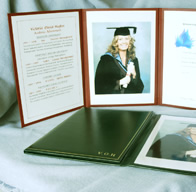 Our graduation and award folders are a bespoke gift to recognise a special achievement and can be made in a range of covers from quality book cloth to smooth leather. Each contains a high quality, digitally reproduced photograph of the student, a copy of their degree certificate and narrative of their achievements. They are handmade using premium quality papers and calligraphically inscribed, the deluxe version having 23 carat raised gold initials throughout the text. Other options include gold initials to the front, an internal memento pocket and gold tooling detail to the outer binding.
Click for more information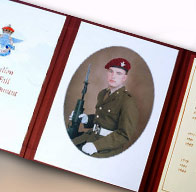 Our bespoke bi-fold military service records use premium quality paper and covering materials, including genuine leather, and each contain a high quality photograph, a copy of the service personnel's regiment, corps badge or title and a narrative of their achievements. They can be personalised with their initials in gold lettering to the front and include an internal pocket for mementos and gold detailing to the outer cover.
Click for more information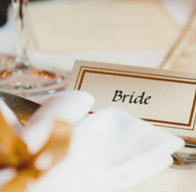 We now produce stunning handmade stationery for weddings and civil ceremonies. Our stationery can include invitations, place cards, envelopes, table plans and menus all to suit your personnal requirements.
Click for more information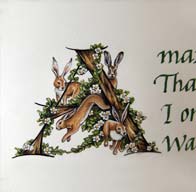 As all our cards are individually hand made it is possible to have a card for any occasion made to your specification. Our miniature books and cards provide a uniquely personal gift, be it to mark a Birth, Christening, Baptism, 1st Christmas, Baby's 1st Year, etc.
Click for more information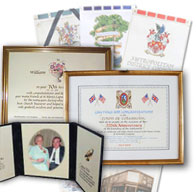 Completely bespoke, hand calligraphed, gilded and illustrated framed certificates, scrolls and triptychs to mark a special anniversary, retirement, or other special event.
Click for more information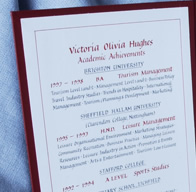 Hilton Studio has designed and produced bespoke certificates for a variety of awards from long service and commemorative, to recognition of services that are designed to complement our highly regarded calligraphy and supplied fully inscribed and ready for presentation. Our skilled craftspeople were recently commissioned to produce the marriage and death certificates for the London Borough of Wandsworth and we regularly produce certificates for citizenship, births, deaths, marriage, register offices and civil ceremonies.
Click for more information
Search
Prestigious clients
Presentations of our scrolls have been made to many leading British figures including Sir John Paul Getty, distinguished conductor Sir Simon Rattle, yachtswoman Lisa Clayton, footballing legend Brian Clough and former speaker of the House of Commons, Betty Boothroyd, to name but a few.
Information
VAT is charged at the current rate of 20%
Social Media