Products
Crematoria, Churches & Local Authority
Hilton Studios realise that as requirements change it is important to our clients that we keep abreast of these changes and adjust our products accordingly.
We are constantly adding to our product range, please check back regularly for new product launches.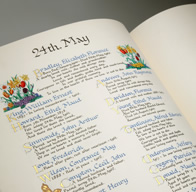 For over 50 years we have specialised in the binding of fine books for Crematoria, Local Authorities, Private Companies and Churches both at home and abroad. The wealth of experience gained by serving our clients during this time provides a solid foundation on which we are able to build a service tailored to meet your own specific needs.
Click for more information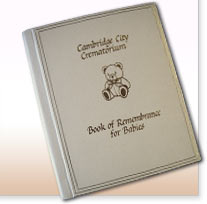 Our handmade Books of Remembrance provide an inexpensive and lasting memorial to babies and are available in full bound leather, with gold-tooled covers or loose leaf binding enabling pages to be sent for inscribing.
Click for more information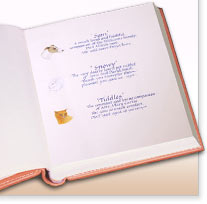 We provide a number of handmade products commemorating lost companions, ready to supply to pet cemeteries, crematoria and individuals. Our pet remembrance books are hand crafted and can be bound and sewn and leather covered with gold tooling; leather covered loose leaf binders with gold tooling, or leather covered flat bed remembrance displays, with gold tooling to the outer edge and brass posts for holding loose leaves.
Click for more information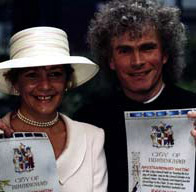 Our beautiful scrolls combine the very best calligraphy, 23 carat gold gilding, illustration, heraldic art and Bookbinding using the finest vellums and papers, to create something of exquisite quality. Presentations of our scrolls have been made to many leading British figures including Sir John Paul Getty, distinguished conductor Sir Simon Rattle, yachtswoman Lisa Clayton, footballing legend Brian Clough and former speaker of the House of Commons, Betty Boothroyd, to name but a few.
Click for more information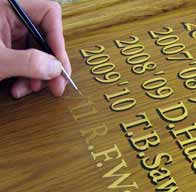 We at Hilton Studio combine our time honoured skills of the very best calligraphy, 23ct Gold Guilding, Illustration and Heraldic art to produce and update beautiful wall plaques to commemorate long service, honours, heads of house, patronage and memorials.
Click for more information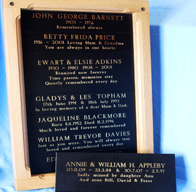 Our leather recordia schemes are individually designed and are available in a number of formats. The frames can be manufactured in a range of timbers including cherry, light oak and walnut as well as steel, Corian and extruded aluminium. Frame sizes and capacities can be varied according to wall space and inscriptions are gold blocked and may feature a badge or flower design alongside the wording.
Click for more information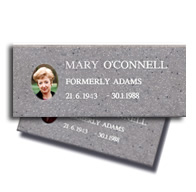 Floris memorial plaques provide a tangible and fitting memorial for a loved one. Manufactured from one of a new generation of materials, which has the appearance of stone, the plaques are extremely durable and suitable for indoor or outdoor locations. Unlike bronze or similar metals, the materials used in our floris plaques have no scrap value and therefore the risk of theft is much reduced.
Click for more information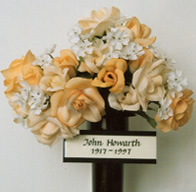 These floral memorials are designed to meet the needs of those wishing to place flowers in memory of a loved one and consist of a small vase and a laminated name plate bearing the name of the person remembered, together with the dates of their birth and death. These memorials are displayed at the crematorium and are suitable for indoor or outdoor use.
Click for more information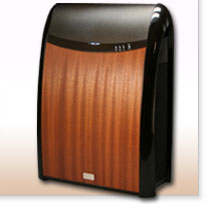 Protect your Books of Remembrance and Book Cabinets from costly damp and condensation damage with a dehumidifier to collect excess moisture in the air, a particular problem in book rooms containing floral tributes.
Click for more information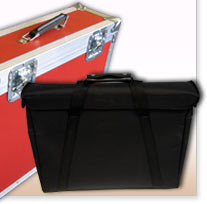 Protect your Books of Remembrance during transit to and from the studio for inscribing or digitizing.
Click for more information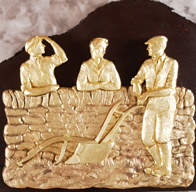 Our metal artwork installations, catafalque panels and metal framed books
Click for more information